Refused Credit?
We can help you get credit.
Bad Credit Car Finance
Trust Stebbings to bring you the most affordable car finance deals for those with poor credit rating.
Getting a car on finance with bad credit
As specialists in the automotive industry, we understand the disappointment that comes with being unable to get a car on finance due to bad credit. We know that life can get in the way which will often have a negative impact on your credit score. Many of our customers have been declined before by other dealers, not knowing what to do next, and we're always here to help!
We have specialised in arranging car loans for people with poor credit for many years, and we have access to specialist lenders and will go out of our way to make sure you get the best deal for your budget.
To begin the process we will require you to fill out the below contact form so we can start the car finance application process. Once we get in touch with you, we'll require you to tell us all the information necessary including your financial situation, previous financial situation and whether you have a low credit rating, bad history or a CJJ.
For the best chances of being accepted for a car finance with bad credit:
Do:
Calculate how much you'd be able to afford Per month on Car finance instalments

Figure out whether you can put down a deposit or not

Gather all the information about your financial past

Continue with all payments that you have for current loans, credit cards etc.

Check your credit rating
Don't:
Apply for any more car finances, credit cards etc until we get back to you.

Hide any past financial issues

Don't say yest a car finance with too high of an APR

Increase your current credit use
What makes us different from other providers, is that we'll do the hard work for you! You can sit back and relax while we search all of the different bad credit car loans available to find the best one for you. We will then call you back, usually within minutes, to let you know what we can do for you.
Bad credit history: No problem! It's our speciality.

CCJ's, defaults or arrears: We may still be able to help!

Low rate UK loans: We endeavour to get you the best deal!

Quick decision: We are sure you will be impressed with our speed and efficiency!
Secure a Car Loan for your Next Vehicle.
Vehicles for Sale
What is bad credit?
You may be unsure of your own credit rating, so here is some information to help you understand more.
Bad credit can be brought about by a number of things; missed or late payments towards your credit cards or any other loans or finance, arrears, defaults and County Court Judgements (CCJ's) which are the main contributors.
Also, as crazy as it sounds, if you have no history of any previous loans on your credit file this can also have an adverse effect on your credit score. So what do you do if you have a poor credit score and need to get a loan for your next vehicle?
As a result of the global credit crunch a huge number of lenders have withdrawn from the market and people with impaired credit are concerned that they are no longer able to arrange the loans and finance that they need.
The good news is there are however still a number of specialist lenders that offer car loans to people with a bad credit record who also offer very competitive rates.
Stebbings has operated with these companies for many years, and it is our experience within this sector that puts us best placed to help you secure a car loan for your next vehicle.
Reliable brands providing credit score reports such as Experian, TransUnion or Equifax have different measurement techniques. As it stands, a poor credit score is between:
Experian: Between 0 to 720
TransUnion: Between 0 to 566
Equifax: Between 0 to 438
Poor credit car finance specialists:
The car finance specialists we've been working with for multiple years are one of the most trusted in the industry, and they are just as dedicated to offering the right car finance for you as we are. Having bad credit doesn't necessarily mean that you're unable to purchase a car, and we're here to leave no stone unturned whilst advising you of the best options for your current situation. Your finance application process will begin with a soft credit check to ensure that your current credit score doesn't get affected, and then once you've made your decision based on the available options, we will then proceed with the full credit application.

Google Reviews
How to improve your credit score:
There are multiple ways on how to improve your credit score.
Register on the electoral roll to prove where you live.

Build your credit history

Make your payments on time

Reduce the amount of credit you're using

See if a score boost is available for you ( via Experian)

Check for errors on your credit report

Get professional advice
FAQs
Can I buy a car on finance with no credit history?
Yes, you are likely to be able to get a car on finance with no credit history, although your finance options and deals may be limited at first. Once your car finance begins and you prove to be reliable by completing monthly payments on time, you'll begin to build your credit score, and better offers will become available to you.
Can I get a car finance with a bad credit history?
Similarly, you will also have the possibility to get a car on finance with a bad credit history. Although credit score is an important factor, it's not something that dictates your eligibility. The finance providers we're working with are specialists in this sector, and have a high return rate on car finance offerings. If you'd like to find out more, get in touch above.
Can I get car finance with no deposit if I have a bad credit?
It is possible for you to get a car finance with little or no deposit, however usually, it is advised to pay a deposit when taking out a car finance. A large deposit will allow you to get a better deal overall. A Bigger deposit could prove that you are actually great with money despite your bad credit score, and it allows for a lower finance amount.
What to provide for the finance application
Proof of driving licence
Proof of address
Proof of income
Will my new car finance affect my credit score?
Yes, as long as you keep up with your monthly instalments, your credit score should improve overtime. Equally if you for any reason fall behind with the payments, this can negatively impact your credit score, so do ensure to get in touch with the finance provider.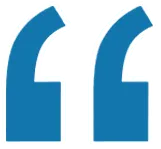 Customer Reviews